Dual Citizenship Italy
If you're interested in Italian dual citizenship, you've come to the right place for assistance - especially if you're a U.S. citizen with ltalian roots.
Applying for Italian dual citizenship by descent is the most common path to take, but it can still be tedious, overwhelming and complicated to attempt on your own. Trust us to help you identify which forms you need, navigate the communication with government agencies and make the process easier and clearer overall.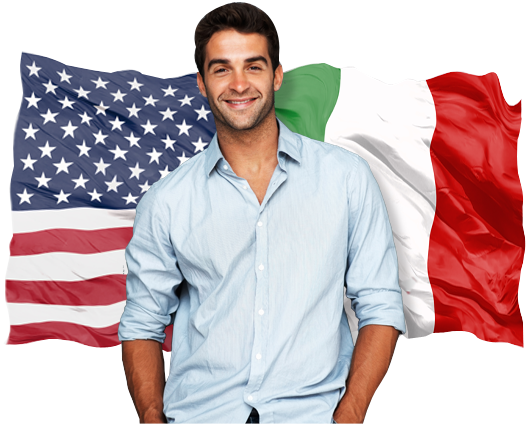 Advantages of Dual Citizenship
Travel freely to and from ALL countries in the European Union (EU), without a visa
Live and work anywhere in the EU
Pass down the priceless gift of Italian citizenship to your children
And much more!
FEATURES:
A SECURE CUSTOMER DASHBOARD TO KEEP TRACK OF YOUR PROGRESS
Applying for dual citizenship is a complicated process. It's hard to wrap your brain around all of the forms, documents, translations, certifications and appointments that go into a dual citizenship request.
Our dashboard helps you bring order to that chaos with a clear step-by- step flow. You can leave it and pick it back up later with zero uncertainty.
DETAILED AND STRAIGHTFORWARD INSTRUCTIONS
FORMS FOR OBTAINING SUPPORTING DOCUMENTS
CONSULAR FORMS
HELPFUL TIPS ALONG THE WAY
A CHECKLIST TO MAKE SURE YOU HAVE EVERTHING YOU NEED